Acum are loc gala premiilor oferite de Webstock și vei vedea in timp real pe blogul meu premiile cele mai importante din social media. Aici este și livestreamul oficial.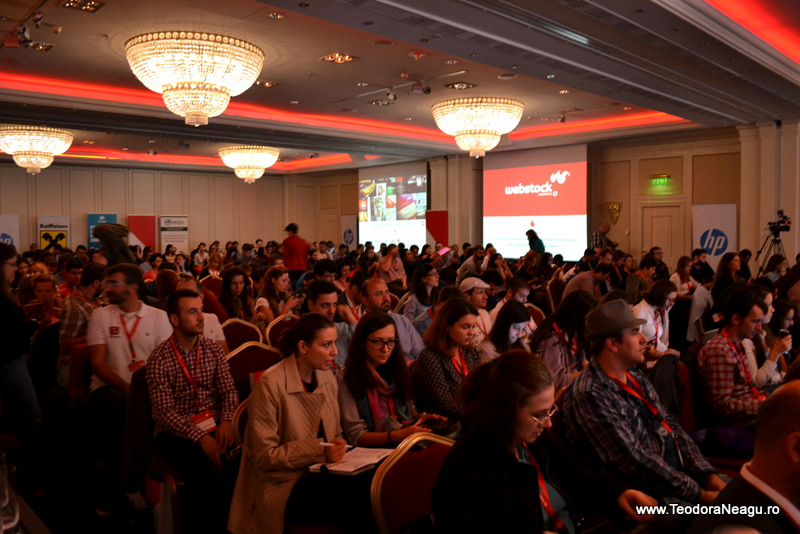 Dacă dai click pe câștigători vei vedea detaliile proiectului sau site-ul lor oficial.
Publishing
1. Bucataras.ro
3. Locuri Faine & PHOTOgraphia 
Visual
1. Molecule F – A dress to live 4
2. CreARTiv 3
 Utility
1. Marketizator
2. 59sec & Carrefour Online
Social Campaigns in online
1. Pentru tine doar o moneda, pentru ei un viitor
2. Doneaza Rosu
3. ShoeBox – Cadoul din cutia de pantofi 
Bloggers Projects
1. Coccolino
2.  CLUJX
 Blogging Campaigns
2. Iubesc Ro
3. #carepecare
Corporate Blogs
1. Blog eSKY.ro
2. Blogul Paravion.ro – Destinatiile lumii in pasi de vacanta
Video Blogging
1. Zmenta Show
3. DOZA DE HAS Special Edition – powered by INDYGEN
 Facebook Applications
3. The Golden Lifestyle by Magnum Gold 
 Mobile applications
1. SafeDrive
2. Headspace
3. Pepsi Pulse
 Special Projects
1. Luptăm pentru puritate- Testul Purității
2. YoouKids & URSUS Cooler & Cris-Tim te face superstar!
3. Ia-ti vacanta cu Lipton. Gusta o vara pe zi
 Innovation
2. Tintag
3. Net Cannon & Wizz Air – Mood
Gala Webstock s-a incheiat. Felicitări tuturor participanților și câștigătorilor! 🙂