Am marea, marea, marea plăcere să vă invit astăzi (18.12.2015) la concert cu trupa mea Coverkill in Cotton Club.
Noi cântăm coveruri rock de la trupe precum Metallica, Lenny Kravitz, Creedence Clearwater Revival, Beastie Boys, The White Stripes etc.
În deschidere la Coverkill va cânta trupa instrumentală The Experiment. Concertele încep la ora 21.
Rezervările la tel.: 0747 268 866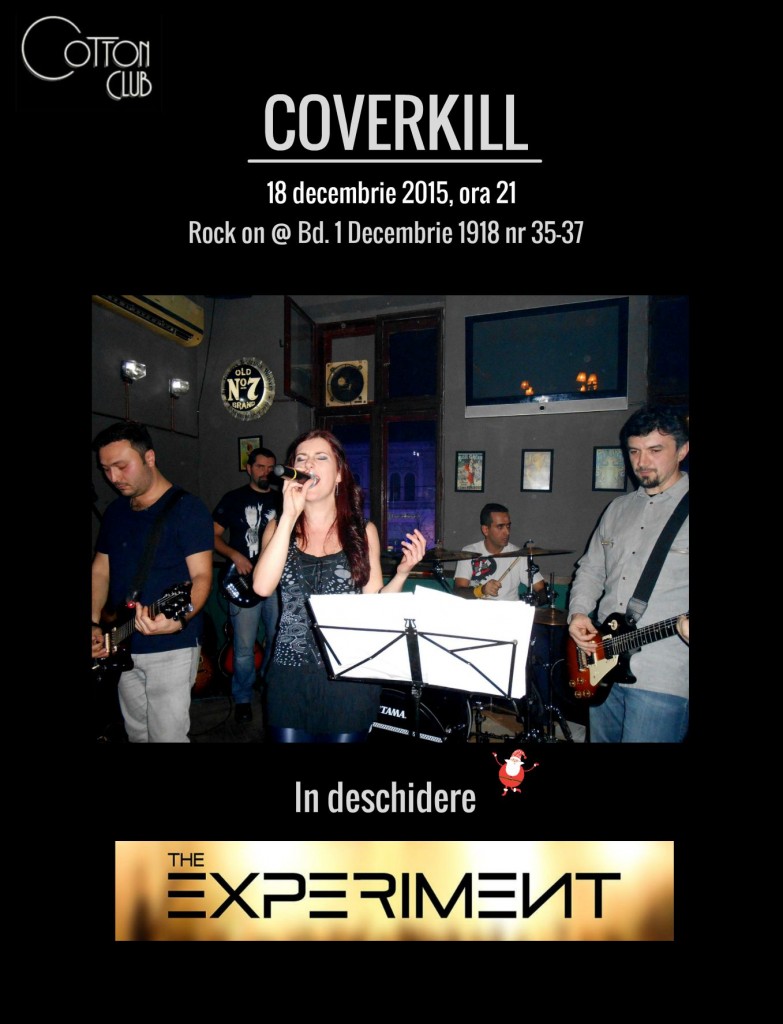 Evenimentul este pe Facebook aici. Ne vedem in Cotton!
Come and rock with Coverkill & The Experiment! 😀